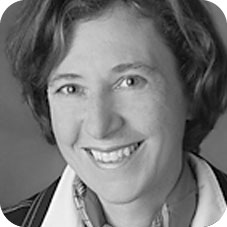 Annette Werner
PD Dr. rer. nat.
Senior Scientist
Dep. for Evolutionary Cognitive Sciences
Tübingen University
D-72076 Tuebingen
Tel.: +49 (0)7071 601629
Email: annette.werner@uni-tuebingen.de

Annette Werner is a senior scientist at Department for Evolutionary Cognitive Sciences at Tübingen University, and lecturer for Neurobiology at the Faculty of Natural Sciences and Mathematics of Tübingen University. Annette Werner studied biology and neurobiology at the Freie Universität Berlin, and in 1990 completed her Ph.D. (Dr.rer.nat.) in the lab of Randolf Menzel (Institute for Neurobiology, FU Berlin) on "Colour Constancy in the honeybee, Apis melifera, and a comparison with human colour constancy". She recieved her venia legendi for Neurobiology from the Tübingen University (Habilitationsschrift "Robust colour in complex scenes - invariance and cue integration").

Annette Werner is a member of the Werner Reichardt Centre for Integrative Neuroscience (CIN) www.cin.uni-tuebingen.de, the Bernstein Centre for Computaional Neuroscience (BCCN) www.bccn-tuebingen.de, one of the founders of the Tübingen Colour Consortium and editor of the online journal Colour turn https://open-journals.uni-tuebingen.de/ojs/index.php/tct.

As a postdoctoral research associate, Annette Werner worked at Universities in Germany (LMU Munich, FU Berlin, Universität Freiburg), and abroad (Hong Kong, SAR China: HKST, HKPolyU, New York: NYU); her research topics covered basic research on human colour perception (colour constancy and lightness & colour in 3D scenes), computer - machine interface problems, as well as clinical vision research (functional testing of visual performances following gentherapy, in transmitter related diseases, dyslexia, ageing). In 2003 Annette Werner moved with her family to Tübingen, where she buildt up a research group for visual psychophysics and colour vision at the Centre for Ophthalmology of Tübingen University. In 2015 and 2016 the ColourLab received substantial support from the University Excellence Initiative. The fruitful cooperation with the Department for Media Sciences resulted in the organisation of the international and interdisciplinary Colour Conference "Colour in Mind" and the Summerschool "Colouring the Future", both held 2016 in Tübingen.

Annette Werner teaches courses on human and animal colour vision at the Faculty of Mathematics and Natural Sciences of Tübingen University. She received a reward for best practicals from the Graduate School for Neural and Behavioural Sciences, Tübingen, and was Director for Studies of the Internationale Consortium Evi Genoret. Current courses are the seminar Colour vision across species (WS) and the practicals Vision and Cognition in honeybees (SS).